While I'm putting together more flatiron entries I thought I would revisit a post from 2009:

I've only found these in the southeast part of Rogers Park, near Loyola's lakefront campus. Basically they're typical 3-flats but with a projecting gable front flanked by two ground floor terrace areas. Most of them have Prairie or Craftsman detailing, often with some classical ornament thrown in. Some preliminary digging indicates construction around 1915.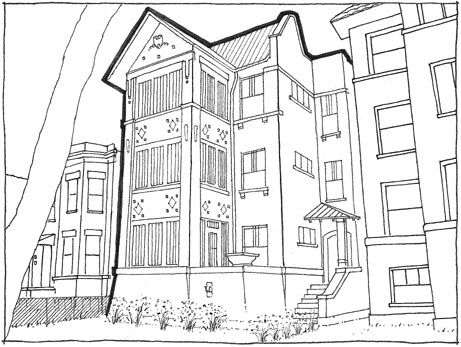 1244 W. North Shore
Built: 1917
The gable front tends to minimize their mass and bring in more light . Maybe this is a localized sub-type of some sort. By the 1920s developers seem to have combined several lots to allow courtyard buildings, but these appear to fit on standard 25' wide Chicago lots.
1130 W. North Shore
Built: 1915
1128 W. North Shore
Built: 1915
Another thought is that these buildings were some of the first signs of increasing density due to the extension of the nearby elevated train and the associated increase in land cost. The attention to detail and use of domestic symbolism may have made these buildings more acceptable to the single family homeowners in the area.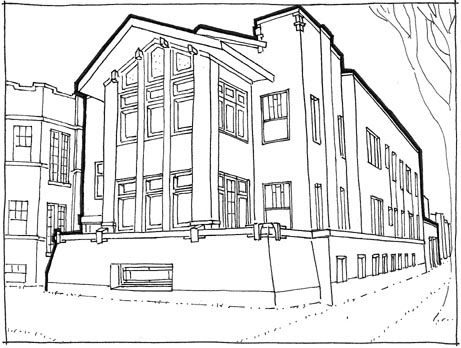 1325 W. Arthur
Built: 1916
Architect: Carol Hoerman
Since I wrote this in 2009 I've found some more of these buildings in Hyde Park. It would be interesting to do a real study to determine if this is a valid sub-type or a brief architectural fad.