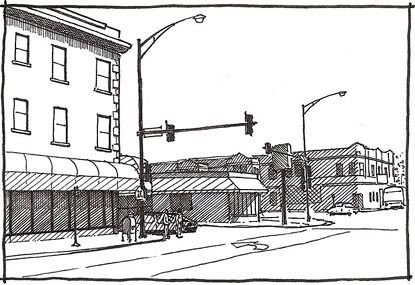 7369-7407 N. Clark
Flower shop, fruit market, fast food sub sandwiches
On the left is the flower shop where we got our wedding flowers. They did a nice job.
On Saturday we took Felix to Kohl's Children's Museum in Glenview. Someone had a brilliant idea- create the most amazing toys, put a few educational plaques around and call it a museum. This may become our hang-out of choice in the winter.
It was cool in downtown Chicago today. It reminded me how much I look forward to fall in the city. That smell in the air, a chill in the shadows, and a sort of bright dustiness in the sun. I was out taking pictures of the restored stained-glass dome at the Chicago Cultural Center. Amazing job. Sometimes I remember how lucky I am to working in preservation in such an amazing city.