Combined Police Headquarters and Fire Department, c. 1900
In sad recognition of the recent closing of The Washing Well I'm reposting this from December of 2008.
The drawing to the right is adapted from a collection of historic Rogers Park photos published by the Rogers Park/West Ridge Historical Society. I've done a number of these "then and now" pairings, but this is one of my favorites.
The police and fire station at Clark and Estes also operated as the Rogers Park Town Hall prior to annexation to Chicago in 1893.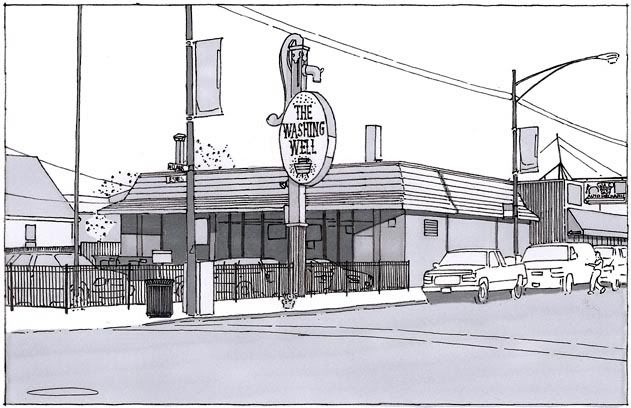 The Washing Well Laundromat, 2008